Managers are actively engaging themselves in social media marketing. Most of them would agree that social listening is key to social media marketing and online reputation management. Social listening is an effective tool to gauge the truth about customer experiences, product and brand perceptions. The essence of social listening lies in the analysis of the unstructured data available across various social media platforms and review boards. Listening to the right chatter and the right audience makes all the difference when we respond to them in real time.
Growing brand awareness and reputation is a vision that can be realized when we know the present truth about our brand. Our actions speak volumes about our brand. And with the correct actions/interventions, we can hit a home run.
How does Social Listening help?
With social listening, managing brand reputation is in your control. Social listening helps you figure out the sentiment around your brand, service or product. Social media listening paves the way for data collection and a deeper understanding of the customer's perception. The feedback, comments/reviews help drill down to the exact fault lines, easily and cost-effectively.
Audience from across the World Wide Web
It brings you a large pool of opinions rather than limited feedback from a small focus group.
A 360-degree approach
A detailed analysis of the data available measures more than just the reach and sentiment. It allows managers to look at the larger picture. Social listening can help you model a comprehensive research plan for your future campaigns, marketing strategy and the overall development of the brand.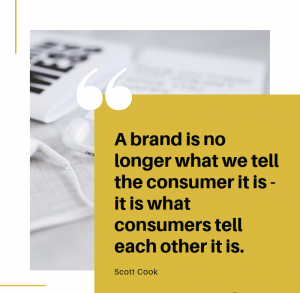 Core Use Cases For Social Listening
Social listening is a powerful tool when you need to analyze scattered data. Some core areas, where social listening can help, include the following:
Sentiment Analysis
You get to learn how followers or potential followers feel about your product/service/brand.
Brand Image/Health
Social media reviews can drive your sales as positive reviews help build a stronger brand image, and a sound brand name gets you more leads.
Customer Engagement
Social listening and monitoring can aid customer engagement. The more you engage with your customers, the more positively it affects your company's reputation.
Competitor Analysis
Social media listening can help you track your competitors and to learn about their best services and strategies.
Social Listening – The Truth, Reflected!
How do you expect your customers to listen, when you don't? By connecting with them, listening to them and appropriately responding to them, you can establish your company's digital presence.
Social listening helps you to know:
Whether the overall sentiment among your consumers is positive or negative.
If your customers are happy or unhappy with your products/services/brand.
If your customers are recommending your product to others or advising them to avoid you
This is how the truth gets revealed! When you listen to your customers, you get the accurate picture of where you stand in their perception and sentiments. If the chatter is negative, you still learn where the problem lies and what exactly do you need to fix about your products or services, to ensure customer satisfaction.
By carefully listening to the chatter, you benefit from the inputs research and gathering consumer insights as well.
Say your company wants to enter the fizzy drinks industry. Analyzing the social media chatter around fizzy drinks could give you a clear idea about the target market you are planning to serve. Armed with this knowledge, investing or divesting is an easy decision to make.
Where Does Social Listening Lead Us?
As you obtain all the insights and analyze them, you may start wondering – now what? Well, it's time to formulate corrective strategies and see if we can modify or reinforce customer perception.
Each of the issues may call for a tailored approach, But there's a philosophy which needs to underlie all your corrective measures to be effective:
Note the most common problems faced by your customers
Once you have figured this out, you have the key pain points. You can start strategizing to fix these issues right away.
Find out more about your strengths
If your customers love you for something, make them love you more. Strengthen your value proposition to make your brand irresistible.
Take note of the queries
Cater to your customers and engage with them. Do not keep them waiting for information. Note the questions asked, create an FAQ or engage with them via social media sites, chatbots, etc.
Figure out your loyal followers/customers
Your supporters are valuable. If they stay happy, they influence others to try out your products. Identify your key customers, engage with them and make sure they spread the positive sentiment around.
Keep an eye on your competitors
Social listening helps you strategize by letting you know not just your truth, but the reality about your competitors as well. You can make a comparative estimate of your social media presence versus theirs, the sentiment level of their customers, the product benefits they are offering to emulate the effective strategies.

With all the social listening, the data and research at your disposal you should be able to choose some effective strategies to work with. Keep listening to the chatter and tracking your brand on social media to achieve a positive online reputation – far superior marketing strategy to any other.