Managing their online reputation is crucial for the success of every business. And every business owner must aim to have an online reputation as solid as steel in today's world where word travels fast.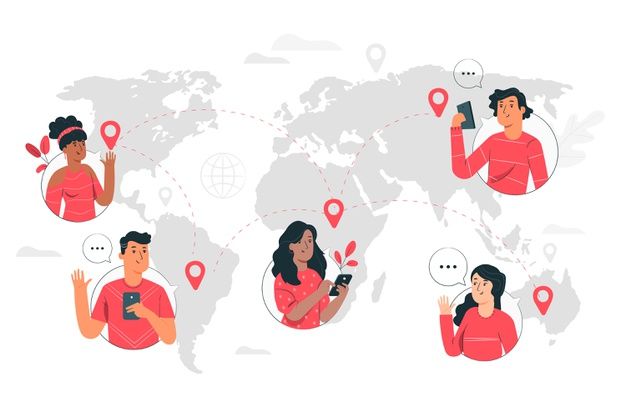 Why is Online Reputation Management Important?
According to Harvard Business School's research, an additional one-star rating in Yelp increases the ROI by 9%. Recently, Bright Local published a report portraying 93% of consumers relied on local reviews to make a shopping decision. As a matter of fact, more people tell others about bad services than they do about useful services. On average, fifteen people talk about their disappointment and frustration with bad services. This would mean that one mistake on your end can affect your reputation forever.   
When you don't respond to questions posed by customers promptly, it can lead to a negative public image. This is what happened to the famous clothing company American Eagle. A customer's question went unanswered, and the unhappy customer later posted publicly about his lousy experience.
A Sneak Peek into the Most Successful Online Reputation Management Campaigns
Starbucks
Popular brands like Barista and Starbucks treat their customers as kings. They believe that their clients have the same high standards as they have, and they leave no stone unturned to please their clients. In case of delayed service at Barista or Starbucks, a free drink voucher is issued for the next visit. These brands ensure that the clients are satiated, so that they revisit the store and turn into loyal customers, increasing the lifetime value from them.
Starbucks however did face an online backlash over racial insensitivity. A video of the incident went viral over social media and the backlash started. The coffee giant, however, responded in time online and closed its offline stores for racial bias training. 
Nike
Nike has established a tweet support team to address the concerns of clients promptly. The online platforms offer great ways to provide timely support to customers. Thanks to social media, everyone has a voice. It is essential that you engage and respond to people's queries and comments. This helps you build a relationship and create a positive brand image. In case of negative reviews, you need to ensure that you provide timely responses to address the concerns. Let's face facts! everyone might not love you but how you handle those reviews shows how successful you will be in your business.
Yelp
Yelp found a dissatisfied customer once who gave a one-star review with a long narrative. However, they ensured that they addressed the customer query and owned up to every mistake made. It has since been a tradition at Yelp to follow up diligently on every review they receive, especially ones that bear a negative sentiment. Quick responses will show your customers that you care and help you establish a long-term relationship with your clients. 
Having read the examples above you may think these are all large companies and perhaps have huge PR teams to take care of these issues. In reality, however, tracking and analyzing millions of reviews and comments would be humanly impossible even for a large team. Most businesses today use social media automation tools like social listening to analyze and manage their online reputation. And the best part about automation tools like social listening is that they do a lot more than simply tracking reviews and raising alerts. Take a look at our blog if you're interested to learn more about the use cases.