Enterprises, like people, try to be recognized for being the best at what they do. Are your competitors allowing your company to achieve this dream? Social listening for competitive intelligence can help you achieve your goals. Competitor analysis offers a sense of how well your company is faring when compared to others in the marketplace.
Competitor analysis holds the answer key to questions like:
Why is my company not the market leader?
What marketing strategies are my competitors using?
What are their weaknesses and strengths?
The idea, of course, is not to mimic your competitors. It is but a part of the game to learn and borrow from or improvise upon their winning strategies. Social listening enables you to do so.
What is Competitor Analysis and Why is it Important?
Planning a good marketing strategy starts with knowing your opportunities, strengths, and weaknesses. Identifying these gets easier when you closely monitor the significant players in your industry and analyze their actions.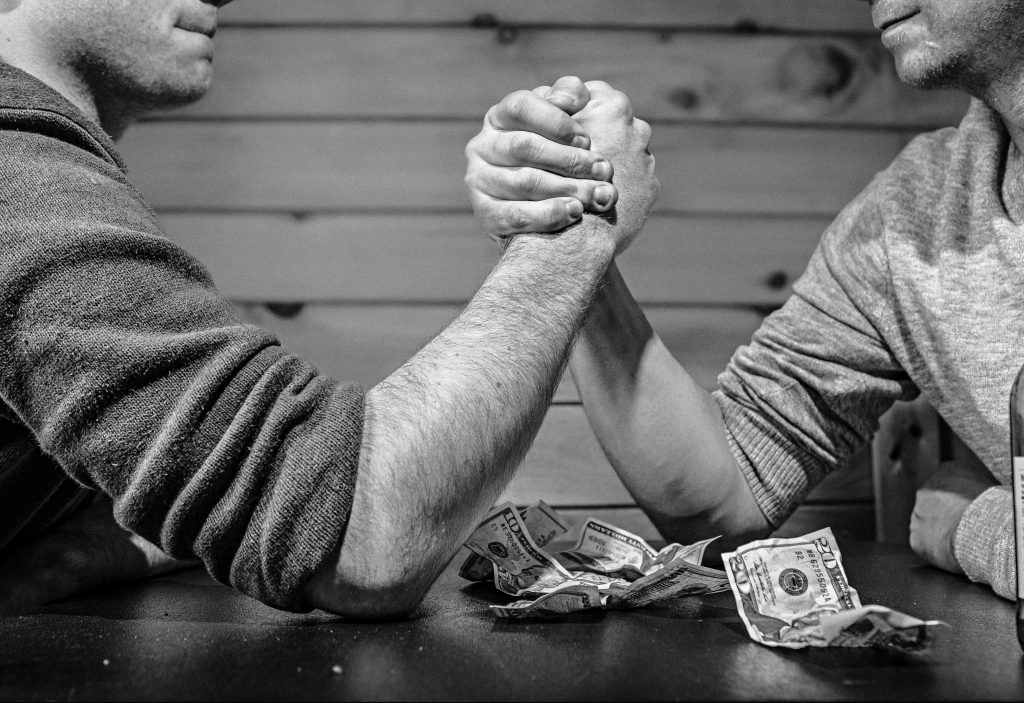 By definition, competitor analysis helps you gather information about your competitors to analyze it and derive insights on where your business stands in comparison to them. The actionable insights derived from such competitive intelligence could help you to rise above your competition.
Let's consider a good example of gaining competitive intelligence through competitor analysis – athletes. Sportspersons and teams must follow an opponent's game, directly or from recordings to understand their strengths and weaknesses, style and strategy. This knowledge helps them decide their own defensive or offensive strategy easily. This search for an Achilles' heel is mimicked by businesses. A company's strategy is backed by competitor intelligence, sound logic, careful judgment.
There must be a reason why 55% of Fortune 500 companies engage extensively in competitor analysis and competitive intelligence for decision making.
How does Social Listening help Conduct Competitor Analysis?
Tech-savvy managers today can get ahead of their competition using social listening powered by artificial intelligence makes it very easy for tech-savvy managers. However, before we discuss that, let's briefly look at how competitor analysis benefits you:
It helps you understand your competitors' strengths and weaknesses
Finds gaps and opportunities within the marketplace
Helps you plan effective marketing and other functional strategies
Aids in planning and strategizing your company's future course of action
In addition to the usual annual reports, newspaper articles, and press releases, social media is where one looks for data. By social media data, we do not mean skimming through the online content put out by your competitors. Social media listening helps you listen to the positive as well as negative sentiments of their customers and delve deeper into analyzing it.
Wondering what all you can learn through social listening?
Your primary competitors
Say you plan to open a pizzeria in your town, thinking you have no other competitor. Social media mentions can tell you a different story. Maybe people have been tweeting a lot about the recent arrival of Papa John's or Pizza Hut in town, and you had no idea of their presence at all.
 Share of Voice
Your brand's exposure as well as a comparison of how much more everyone is talking about your competitors.
Sentiment Analysis
Having a good share of voice is not always a positive thing if many of the mentions denote negative sentiment. Such analysis helps you understand the weaknesses of your competitors and vice versa.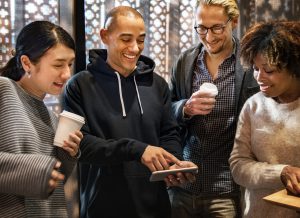 Public Interests
Say you are planning to revamp your pizzeria. You can tune into social media chats, to see which places are liked by your target audience for their ambience and interiors. Take inspiration from there, and turn your pizzeria into their favorite spot.
SWOT Analysis
Social listening analyzes the data collected to show the weaknesses of your competitors and the opportunities this holds for you.
How to Conduct Competitor Analysis?
Social media listening is a tool for competitor analysis, using which you can derive optimum results with minimal effort. Planning for useful competitive intelligence will include:
Choosing the Right Tool:
With the right tool, monitoring social media data across all channels and analyzing it becomes simple and quick.
Comprehensive Research Template:
You could gain greater clarity on the kind of social listening tool you want, by preparing a detailed template, mentioning the factors which need to be measured, like:
Target Market: This helps you understand the demographic and geographical details of your target market. The target market your competitors are focusing on can help you decide your target audience.
Differentiation factor: What is unique about your brand which sets you apart from your competitors? Learning about their social media activities, about their products, etc will help you analyze this.
Marketing Strategy: How well are your competitors planning their brand presence online and offline, what campaigns are resonating the most among your audience and why? The answers to these questions too lie in the analysis of the data available to help you decide your own marketing strategy.
There can be many attributes to your research. Modeling your research template according to your needs and analyzing the data for each of your competitors in detail will help you prepare a comprehensive business model for your brand.