Global life expectancy has gone up by 9.365 years since the 1980s. Credit for this goes to better awareness among the people and the improvement in healthcare technology and the availability of new and better medicines. The pharmaceutical industry has witnessed dynamic shifts over the years, in its unfailing quest to eliminate diseases from the world, has seen it evolve and improve itself time and time again. Through the history of medicine, there have been many changes starting with microbes changing their DNA, infections developing drug resistance, changes in technology, changes in regulations from governing bodies. Pharma companies need to adopt a dynamic business model to deal with these changing needs, to stay focused on their target customer and get the attention they deserve. Social listening for the pharmaceutical industry is here to help pharma companies build a new and modern business model.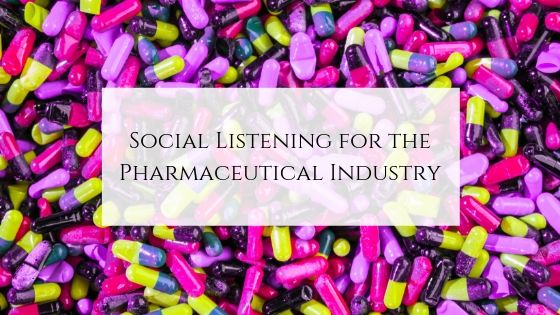 Consumers are More Knowledgeable Than Ever
There are some very obvious differences between ancient times and now. Doctors do not use leeches to cure hemorrhoids anymore. People don't believe that epidemics and pestilence result from the wrath of God. Today's patients are empowered with more knowledge than the passive patients of yesterday. The World Wide Web has made healthcare information more accessible and social media has provided an additional platform where patients and their families talk to each other and share information and best practices. In this environment, pharma companies need to leverage their marketing efforts with social listening.
Importance of Social Listening for the Pharmaceutical Industry
The modern man uses many more medical tools than ever. The electric thermometer and electronic sphygmomanometer (BP machine), and glucometers to check sugar levels are now being supplemented by meters to check the pulse rate, the number of steps taken in a day, the number of hours spent in REM sleep and many others.  Computer-aided design is helping chemists try out new formulations which are made available to us at lower prices. Chemists are also trying to design composite pills which are tailor-made to individual customers, containing all the medicines they need to take in a day. However, it is time for pharma companies to diversify the use of technology within their business model and invest their research and development efforts. They also need to know more about customer needs as well as expectations, for which the answer lies in social listening.
Modern times, Better Services, and Higher Expectations
Food, water, shelter, and health are the most important things to a human being. Companies from these industries are improving their customer services and doing that ever so well. More and more companies prefer listening to their audience to be well aware of what requirements are to be catered to immediately. When competing against savvy brands, social listening helps you know how to modify your working model to tend to the problems at hand in the most effective and economical way.
Social Listening for the Pharmaceutical Industry – A Quick Glance
Listening to the needs of your audience
Monitoring the overall chatter and sentiments building around your brand
Competitor analysis and global opportunities
Tracking industry keywords to stay updated about the regulations and news (new formulations/patents etc.)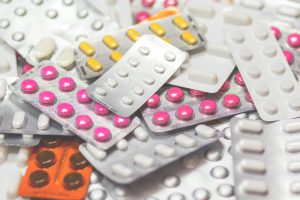 Listening to Customer Needs
As of now, we have no clear guidelines from regulatory authorities like the Food and Drug Administration (FDA) of any obligations or enforcements laid upon pharmaceutical companies to report adverse events (AEs), which are identified through social channels. But, many manufacturing companies fear that being involved in extensive social interactions would bring up more adverse drug experience reports online and would require them to conduct a number of costly investigations into each of them. However, there's no doubt that companies could use social listening as an effective research tool, which provides them with a lot of information, without requiring heavy financial investments.
Brand Recognition
Consumer conversations concerning you present a picture of how well your brand image is perceived, as you measure your brand's share of voice, customer sentiment, brand switching behaviors, patient journey, patient and health care provider unmet needs and other pressing business concerns. Customer expectations shape their opinions. Managing customer segments becomes easier once you know their thoughts on how well (or inadequately) you meet their needs. Social listening for the pharmaceutical industry is absolutely essential for more than one reason. Besides monitoring brand equity, marketers use social listening to keep track of any misleading information, which is undeniably an opportunity. Managers can create campaigns and spread awareness about the actual facts and alleviate the damage caused by any false information doing the rounds.
Competitive Analysis and Global Opportunities
The pharma industry is highly competitive. Social listening for pharmaceutical industry lets you listen to the chatter around your products, campaigns and about the products and reception of other brands too. Positive or negative comments around other brands could help you strategize and improve your own performance. Identifying the gaps and moving to fill them and meet customer expectation will help you overtake your competitors, and even to outgrow their market share. Pharma companies can also listen for region-specific health problems around the Globe and learn about any gaps in service being experienced in a particular region. For instance, if you are working on a formulation which could help fight the Ebola or Nipah virus, you would want to establish your presence in a place where people need those medicines. Social media listening gives you region-wise information. Suppose you see none of the other pharma companies are serving the patients in, say Mali. It means you have identified an opportunity for global penetration, making Mali a new market for you.
Stay Updated
It is true that in some sense the world comes alive on social media. Millions of posts, impressions, engagements, comments, and interactions take place every second. Social listening aids in gathering all the relevant chatter. Listening for trends and updates from your industry will help you keep abreast of any news of a change in the regulations within your industry. In the world of web 2.0, social listening into the chatter will that you never miss any crucial piece of information.
The Ultimate Use of Social Listening for the Pharmaceutical Industry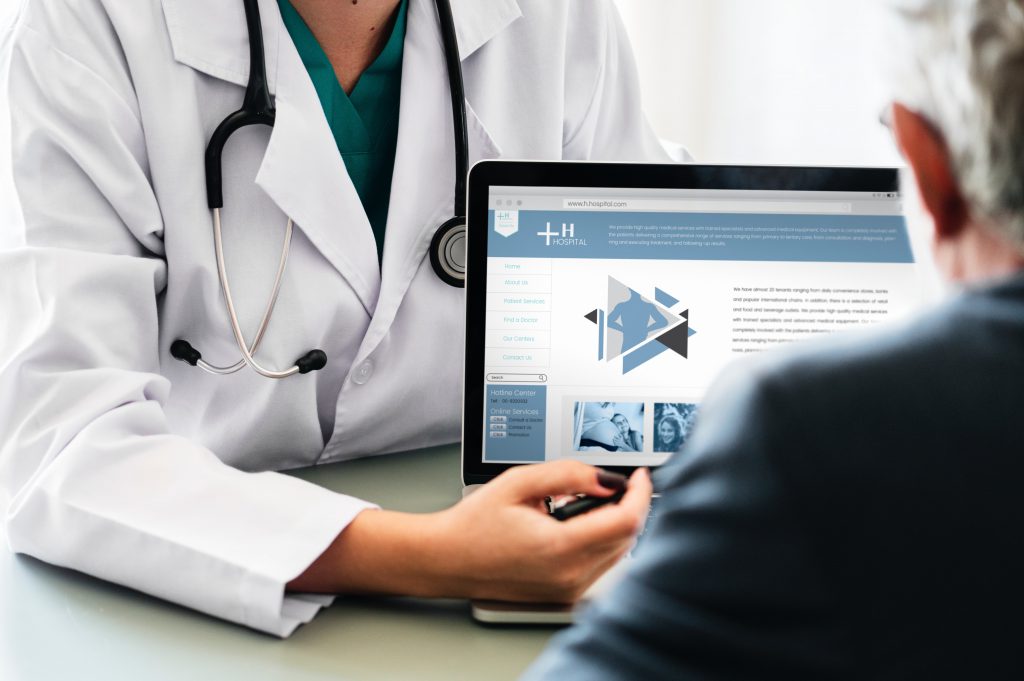 Having laid stress on social media and the platforms providing these facilities, we would want to lay emphasis on the fact that most of the time, a patient's digital diagnosis begins not with Facebook or Twitter. It begins with Google and the health-related chat forums available online. Interestingly, social listening does not limit itself to the chatter generated on social media. Social listening for the pharmaceutical industry should be enabled with both active and passive listening and there are tools plenty which provide such a platform.
Research and development, online reputation management, and consumer insights are all important aspects of the efforts to grow your brand further. Additionally, for the pharma industry, the risk of bad PR is high with adverse drug reaction events. Social media listening is an effective crisis management platform. Being vigilant will help you address any situations before your product and brand name get maligned beyond repair on the Internet.