The use of hashtags has become the norm for quite some time now. In fact, It's been there for over a decade. A hashtag was first used on August 24th, 2007 by @chrismessina. Almost every social media platform implements the use of hashtags. Instagram ranks on the top when it comes to the usage of hashtags. Hashtags on Instagram are a powerful tool for influencers and marketers alike. A brand can use this powerful tool in multiple ways. Before you start looking at trending Instagram hashtags, let's look at how and why it's so important.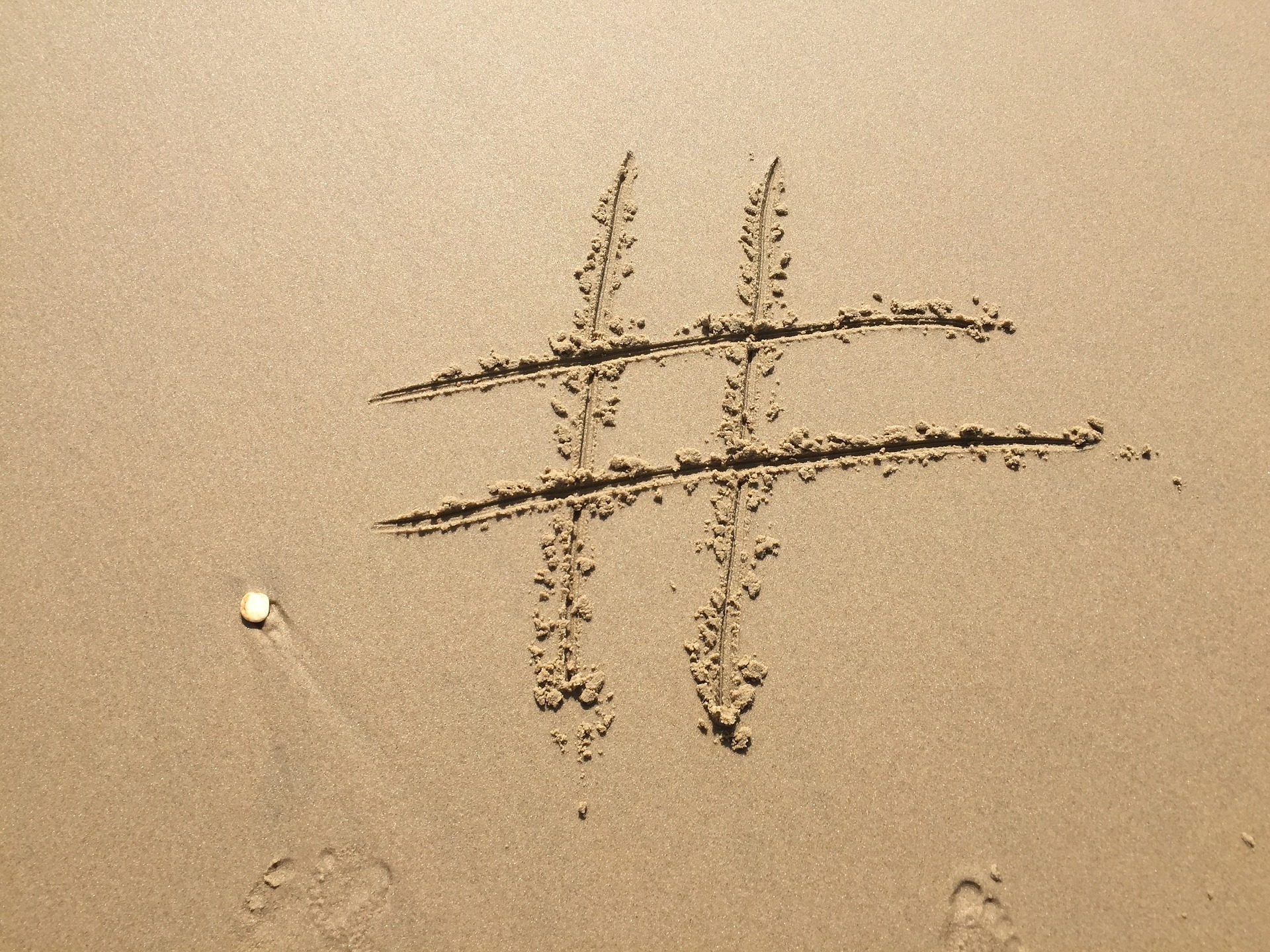 Instagram Hashtags – Power Tools for Marketers?
A hashtag on Instagram works almost like a search engine. You would have noticed that hashtags on Facebook don't mean as much as they do on Instagram. This is because Instagram uses them for sorting the data. The hashtags on Instagram determine the reach for your posts, and how visible your content is. Say you want to launch a software product for phone photography and editing. You want to know what content covering the topic already exists. Simply look for #Phonephotography on Instagram's search engine. You'll have all the posts with the hashtag #phonephotography marking them. On the flip side, it also becomes a tool for tagging your content to make it more visible. 
Find the Right Audience
Finding the right audience on Instagram also becomes easier. All thanks to Instagram hashtags and the platform's intelligent algorithm. Trending hashtags related to your industry can help you find the people and influencers talking about it. You now have the opportunity to know more about the kind of audience you want to target. These accounts can also lead to additional information. For example, let's say you are looking for the trending hashtag #ootd for your clothing brand. You might find popular accounts also tagging their content for #OutfitInspiration. In this way, you know your audience and also what hashtags they follow. Tag your content to these and increase your reach. 
Find Influencers and Promotional Content 
While you are discovering popular accounts via browsing trending hashtags, you may also find top and micro-influencers within your industry. You can visit their profiles to understand their engagement rates, follower base and take inspiration. Or even plan your event/product launch collab with them. Some companies get even more creative. They discover influencers, do a collab and come up with a special brand hashtag. The influencer then promotes the brand and the hashtag and they succeed in creating a unique space for themselves. Fiji Water did one such campaign. 
So How to Find Trending Hashtags on Instagram?
Instagram marketing has proven to be a successful tool for businesses. This can be attributed to the way brands have used and gained an idea of trending hashtags. Here we discuss some very easy ways you can find and track hashtags to your benefit. 
Organic Search
Like we mentioned earlier, hashtags are a way to aggregate content. So organic search is the cheapest and easiest way to find trending Instagram hashtags. So if you just type in a hashtag into Instagram's search engine, it will display all the content available. Also, it begins to show other related trending hashtags. You could just tap on those and explore more. Initially, you may feel a little lost but give it some time. Even if you have no idea of any hashtag and are wondering what to type in, just type in your genre. Say you have a restaurant that serves Italian cuisine. Type in "#ItalianCuisine" or "#ItalianFood" and boom, you are there. 
Social Listening Tools
An organic search is a great option but for someone who can invest a lot of time on it. As a marketing manager, usually, you'll have many other things to take care of. In such cases, you can opt for social listening tools and so. These tools do the job for you and track the top trending keywords and hashtags for you. Let's talk about some of the tools:
All Hashtag 
In case you are searching for just the keywords to look for, allhashtag.com is the answer for you. It is a unique tool that can help you find the most trending hashtags and random hashtags too. The platform can also help you to create your own hashtag.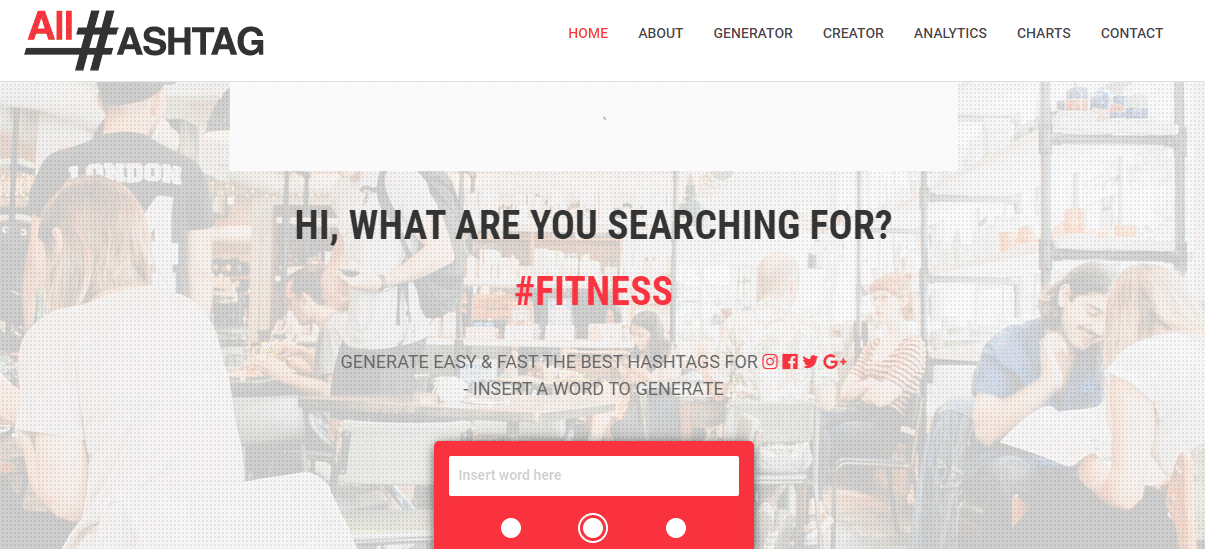 Auris
Looking for an in-depth analysis of the hashtags? Auris can help you track the trending hashtags and analyze the sentiment around them. It helps you gauge the kind of social following the hashtag or the keyword has. You'll know what kind of audience follows it, posts related content et cetera. And finding influencers via this tool becomes easier thanks to the filters. The tool tracks the influencer scores of whoever posts regarding the topic helping you find your pick.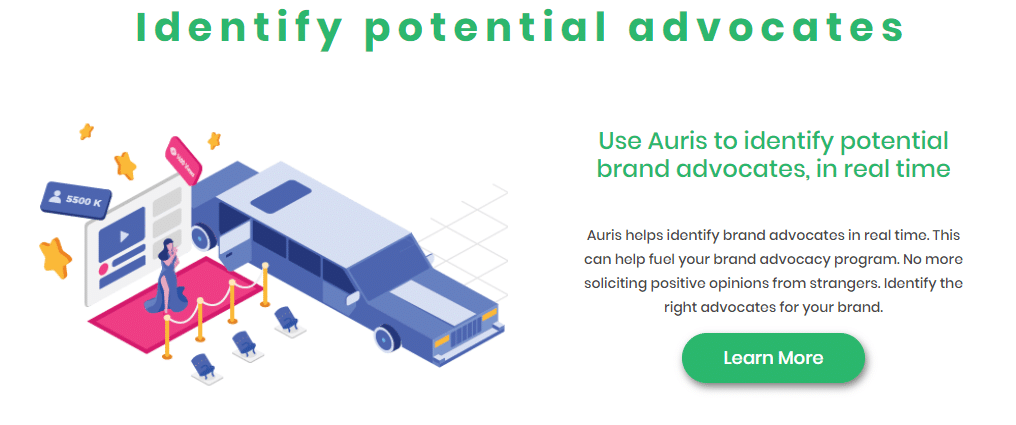 Instagram has been booming as a space for marketers, be it for Instagram hashtags or influencer marketing over Instagram. We have tried to study the platform and build our Auris platform around its nuances. You can check out our Instagram-related posts too, if interested.