When you are creating a social media strategy for your brand and implementing it, the idea is to gain visibility. While doing this, you also need to keep a check on how your audience is responding to you. A successful social media strategy would get your audience to engage with you and your content. And this buzz around your brand on social media is what is known as social media mentions.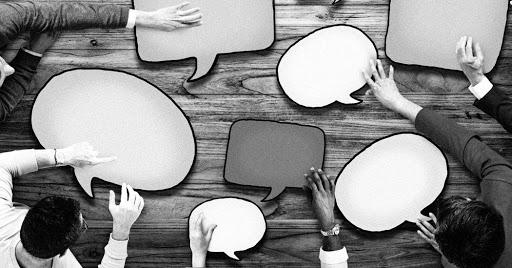 Social Media Mentions
Simply put, social media mentions include any statement/comment of your brand on social media. Every time a social media user is talking about you over networking platforms you receive a social media mention. 
Users may sometimes tag your official brand page while mentioning you or they might forget to tag you. Social media mentions include mentions from both categories. So even if you don't get notified by say Facebook when someone mentions you (because they forgot to tag), it is still a social media mention. 
Why is Social Media Mentions Important?
The word-of-mouth mentions spread at a phenomenal rate on the online space. It is thus essential for a brand to be aware of everything being said about it. Tracking social media mentions is one way to do that. This helps you track not only the mentions which tag your brand but also those that don't. 
The reason why monitoring social media mentions is important is simple. When people are talking about your brand online, they are essentially spreading the word about your brand. If these comments are positive, you might gain new customers and increase your revenues. However, if negative word-of-mouth keeps spreading, you are risking your online reputation. This makes it essential for you to keep tracking all mentions so you can take action immediately every time there is a negative comment or review. 
How to Tackle Social Media Mentions?
As a marketer, you might already understand the important role of social media mentions. Perhaps you are looking for ways to track these mentions and also ways to respond to them. Owing to the fact that there are millions of active social media users, it can get difficult to track every mention manually. Social media monitoring and other AI tools have been catering to this very need of marketers. However, just being able to see the responses of your customers on a dashboard won't help unless you can respond to them too.
There may be many reasons why your customers are mentioning your brand. If you are using a social listening platform, dive a little deeper into the trending topics, and derive insights. 
Product Posts
Some customers may simply have been excited to use your product for the first time and hence shared a snapshot of their experience. People often tag brands to interact with them online. And this is really good for your brand. This is user-generated content. Respond to these posts and make your customers feel acknowledged. By simply liking or retweeting the post, you can make your customers feel valued. 3 out of 5 shoppers feel that user-generated content is viewed as more interesting than brand-generated content. 
Feedback 
According to a survey conducted by Dimensional Research, respondents who had a bad experience with a brand were 50% more likely to share the experience on social media. And generally, these are the mentions that any brand receives the most. This category includes people trying to suggest changes (feedback) or sharing their bad experiences. 
Monitoring feedback, suggestions, and reviews helps you prevent a crisis scenario with your online reputation. Listening to your customer's needs also goes a long way in improving your customer service. Make sure you acknowledge their comments and reviews. This helps them know you are listening and paying heed to their comments. When a customer shares a bad experience, apologize immediately, and then try to rectify the situation as much as possible.
Troubleshooting/Help/Questions
Sometimes your customer might just need your help and not know where to reach out to you at. A lot of social media users reach out to brands for support via social media platforms these days. In fact, some companies have a dedicated team to handle such social media mentions separately. And that's the right move, if not a team, a marketer should always respond to a customer looking for support. This is an important part of the customer service experience you are providing. 
Tracking your social media mentions can also be delightful at times. Consumers sometimes even shower praise for brands. Your brand could share some of these stories as testimonials and it could become one of your most powerful organic marketing tools.