Which Brands are using Social Media Listening Centers and Why?
The social media analytics industry is expected to grow from a USD 3.6 billion industry in 2020 to a USD 15.6 billion industry by 2025. And with more brands embracing the use of tools like social listening, it is easy to see why the industry is growing. From big brands to small, everyone seems to be monitoring online conversations via social media listening centers. Here we take a look at some of the best examples of brands using social media listening centers.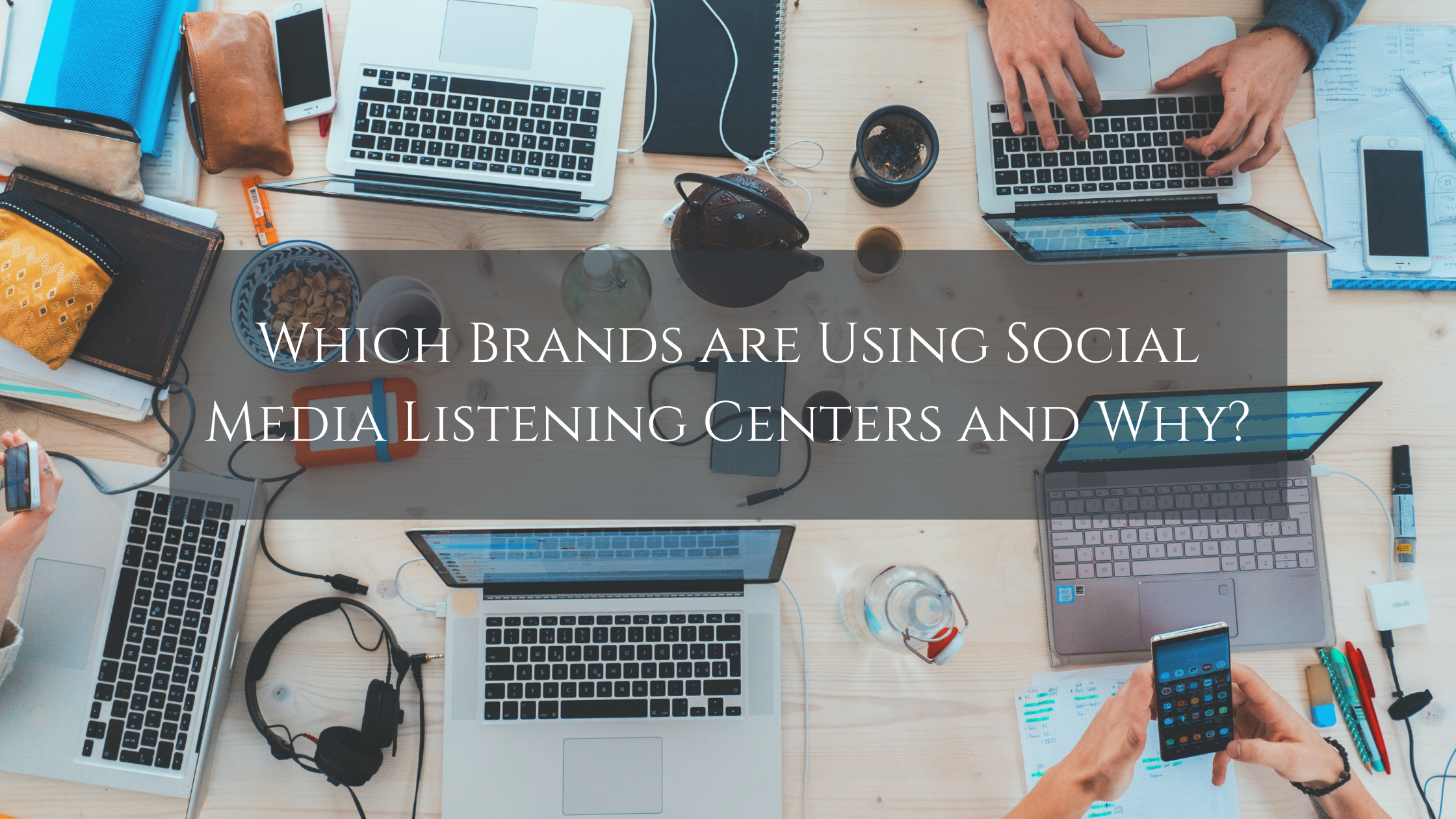 What are Social Media Listening Centers?
Social media listening centers are departments within your organization that tap into the data available online. Managers usually have access to screens full of visually analyzed data representing the performance of the brand. Monitoring social media conversations allows companies to trace all performance issues, engage with customers, and derive actionable insights. 
How does Social Media Listening Empower your Brand?
A social media listening command center helps every member of an organization to understand complex data more easily. This helps the entire organization in a way. If people are unhappy with the customer service of your brand, the insights allow the concerned employee to know the exact issue. The effect of data represented visually can have a profound effect on every working arm of the organization. 
Apart from being a microscope to the area of improvement for your brand, it also helps to pry on your competitors, analyze market trends, etc. 
Which Brands are using Social Media Listening Centers?
We have thus far spoken highly of social media listening. So which brands are already using them? Here's a look at how 4 well-known brands have been using social listening command centers. 
Wells Fargo 
This massive financial services company invested in a social media listening center and has been reaping the benefits since 2014. The main motive for the company was to be able to tackle the explosive volume of social media posts and reviews coming in every day. 
CMSWire reports that Wells Fargo has a team of five dozen dedicated staff monitoring its social listening dashboards. Monitoring all social media interactions is really important for Wells Fargo which is why each post is thoroughly revised by a team. In addition to the regular mentions, the team pays close attention to conversations about topics like debt. 
Intel 
Intel's social media center of excellence has been up and running since 2009. Like Wells Fargo, Intel too needed this tool to manage the massive volume of social media conversations. After all, the brand has over 10 million followers across its Facebook pages. 
As a company serving in the B2B market, Intel's approach to social media has been different. Rather than measuring metrics such as "likes and views", they use the platform to gather information. Intel's social media strategy team uses social listening to extract insights from their campaigns like quizzes, polls, challenges et cetera. Most of the information for new product development or improvement comes from these audience members. 
Gatorade
Pepsico's brand Gatorade is well known for its flashy advertisements. Well, this brand too relies heavily on consumer insights to inform their marketing decisions. We spoke at length about how Gatorade uses social media listening centers on a day-to-day basis in one of our previous blog posts. Give it a read here. 
Southwest Airlines
Another popular brand that takes social listening and consumer service extremely seriously is Southwest Airlines. Southwest airlines has equipped itself with a glass-enclosed social listening room which is the heart of their social media operations. Every mention, every conversation is tracked and the team gets real-time alerts. Here's how Southwest Airlines has been able to leverage the tool to its fullest potential. 
The list of brands using social media listening centers does not end here. Brands like Vodafone India, American Airlines, Dell have all joined the club to reap the benefits. If you want to start it and give it a spin, you can take Auris for a ride!